Just over a month ago I spent a week in Southern California. I split the time between the area around Temecula, about an hour north of San Diego and the city itself for the rest. I have been to San Diego a couple of times before but it was my first time really exploring outside the city itself.
For those that haven't been to San Diego, I would highly recommend it. The first reason is that it's really close to Victoria by plane. Via Seattle, it is only about four hours travel time with the airport transfers if you get the right flights. Also when compared to Los Angeles, San Diego is a smaller more manageable city. The one stereotype that is fairly true about southern California is that you will need a car if you are going to go anywhere outside the main cities. As a bit of an experiment,we rented a car for the first few days of our vacation as we visited Temecula and drove around that area and then planned on living more of a pedestrian life for the last few days we spent in San Diego.
Temecula
For those that haven't been to Temecula, it is about 90 kilometres north of San Diego and about an hour's drive from the coast. The region is known for its wine and its old town area mostly focused along Old Town Front Street. It is a mix of a modern touristy town with a large swath of suburban housing. Beyond the suburbs the landscape is beautiful with large yellow grass hills and dusty little roads lined with cacti.
Sponsor Message: Citified is the most comprehensive resource for researching a new-build home or commercial space in metro Victoria and southern Vancouver Island.
There might be people that survive here in Temecula without a car, but it must be tremendously difficult, I think I saw one bus in the three days there and I am not sure I saw a single bike lane. Beyond the fact that it is a stereotypical southern Californian town it does have some real draws. The first one of these draws is the great wineries that extend out to the east past the town. There are apparently over 40 wineries, we spent an afternoon visiting them and stopped at three. It was a sunny Sunday and the ones we went to were all quite busy, one even had a band playing. I was quite impressed with the grounds that each winery had as they seemed like they were trying to not only draw in the connoisseur, but also likely the wedding party. It was beautiful countryside though.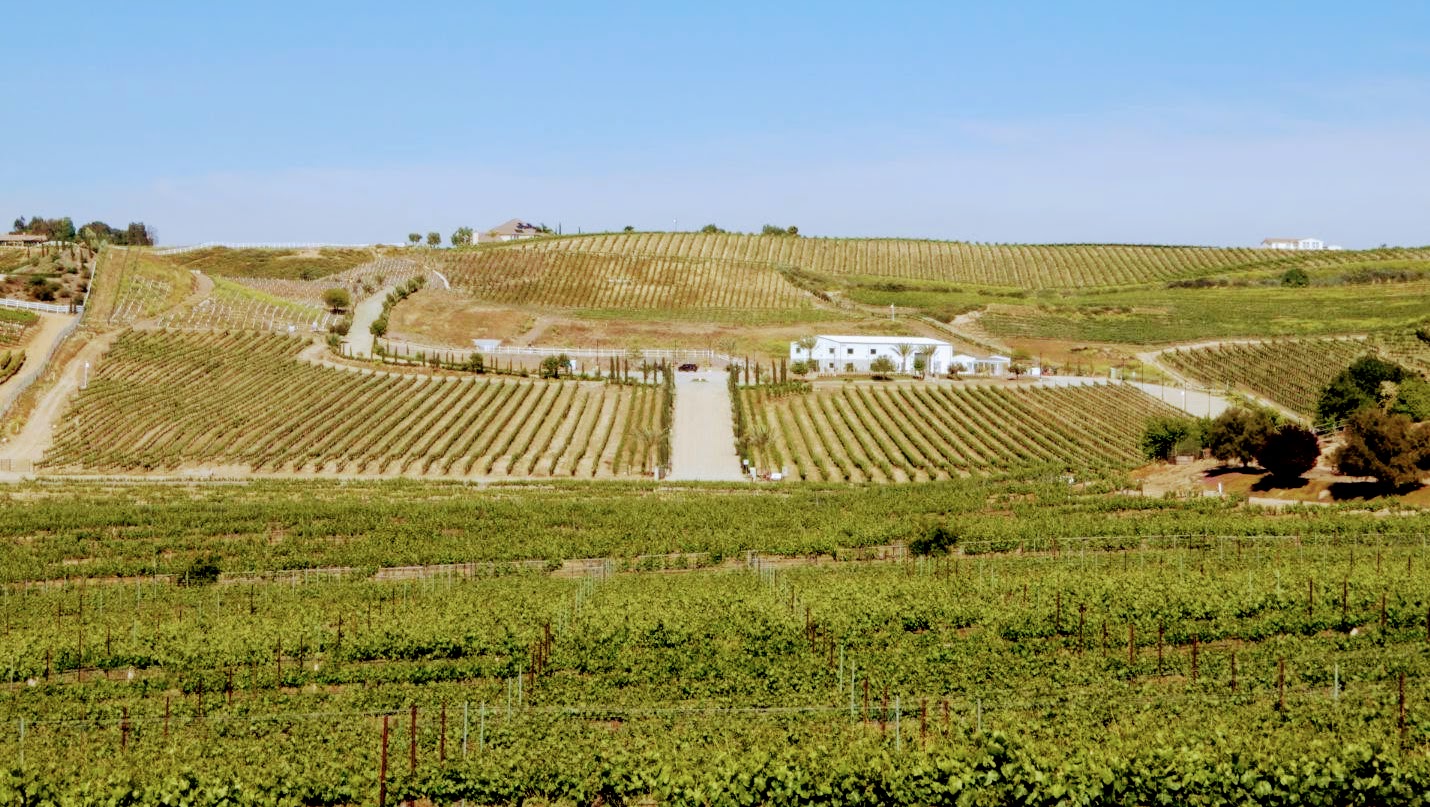 The other thing that Temecula is known for is its Old Town which is really focused along a single street just to the west of the freeway and actually separated from where most of the main shopping and housing was. The Old Town Front Street is full of restaurants, bars, antique shops and tourist trinkets. Most of the buildings have a certain Mexican influence. There are quite a few good places to eat and it would appear that on a weekend night this was the place to go out to the bars. We went out for dinner for two dinners along here and enjoyed the vibrancy even if there was a little touristy feel to it, it was well done and fun.
San Diego
After a few days in Temecula we headed back to San Diego. On the way back we did a bit of a hop through the beach towns along the way and finally curved around to the Island of Coronado where we were staying. If you are looking at a map of San Diego, Coronado is the oddly shaped peninsula (not an island) just to the west of downtown San Diego. We chose to stay here because there were so few options left downtown and as we later found out this was because it was conference season in San Diego when rooms become pretty hard to come by. The hotel actually turned out to be pretty nice and it was only a short walk to the ferry back to downtown.
So I know that the perception is that San Diego is a car city, but there are still some pretty cool walkable aspects to it. As an example, we returned our car to the airport and then decided that we wanted to check out the Hillcrest neighbourhood and it wasn't that far so we decided to walk. Really within a 10 minute walk of the airport car rental centre we were in the middle of a quiet and very nice residential neighbourhood. And I could easily imagine that due to the proximity of the airport to downtown that it would be quite easy to walk from this neighbourhood to downtown. Once we had seen the Hillcrest neighbourhood we hopped on a bus to Balboa Park. Seeing this very walkable residential area near the downtown definitely reminded me of Victoria in some ways and yet I have never seen that aspect of San Diego touted and maybe it should be.
Little Italy
One morning we spent walking around the Little Italy neighbourhood and this was truly enjoyable. We had hopped on the ferry for a ride to the Broadway Pier just to the north of the USS Midway (The giant aircraft carrier turned museum that sits in the harbour). From the pier it was about a fifteen minute walk. Little Italy used to be the home to the large Italian fisherman and stevedore population and that is likely why it was situated so close to the harbour. India Street is the main drag through the neighbourhood and it is full of little restaurants, bars, delis and other shops. There is a distinct sense of being in Little Italy especially as you move from the downtown of the city just to the south. On the day we visited there was a small outdoor market with local produce and flowers at the centre of the neighbourhood. We opted to go off the strip for our lunch to a little place called Pappalecco, it was absolutely amazing, I would highly recommend it for anyone that is visiting Little Italy and is feeling a little hungry.
One of the interesting aspects to Little Italy is how close it is to the airport (Almost everywhere in San Diego feels close to the airport) and yet it remains a very quaint and walkable urban village. I would bet that you could make it from the northern part of the village to the departure gates in a twenty minute walk if you hustled. And yet in a location that in other cities would be a vibrancy killer, Little Italy was perhaps one of the most lively and well rounded neighbourhoods in and around downtown.
Gaslamp Quarter
On two different days we spent time walking around the Gaslamp Quarter which is just to the southeast of downtown. The neighbourhood is similar to Gas Town in Vancouver or Old Town in Victoria, an area made up of buildings from the late 1800's and early 1900's, and it is a fairly cohesive zone with a somewhat touristy edge to it. The area that the Gaslamp takes up is quite large actually, that said one thing that would have been nice would have been a few more shops. The area is dominated by food and drink enterprises and there are not a lot of places if you want to shop. Actually strangely enough most of downtown San Diego on the whole seemed bereft of shopping. It made me think how lucky we are to have the extensive amount of clothing stores that we have here in Victoria and that so many of them are independent is even better.
The Gaslamp is bordered to the south by Petco Park the home to the Padres. It was pretty cool to see how integrated the park is into the urban framework and it certainly drew me to wonder how we could do more to make Royal Athletic Park a cohesive part of the city. With the parking lot next door to RAP being looked at for redevelopment, I will certainly be pushing for this. One afternoon we sat in a brewpub right under Petco as the fans starting streaming in and it gave the whole area a lively feeling.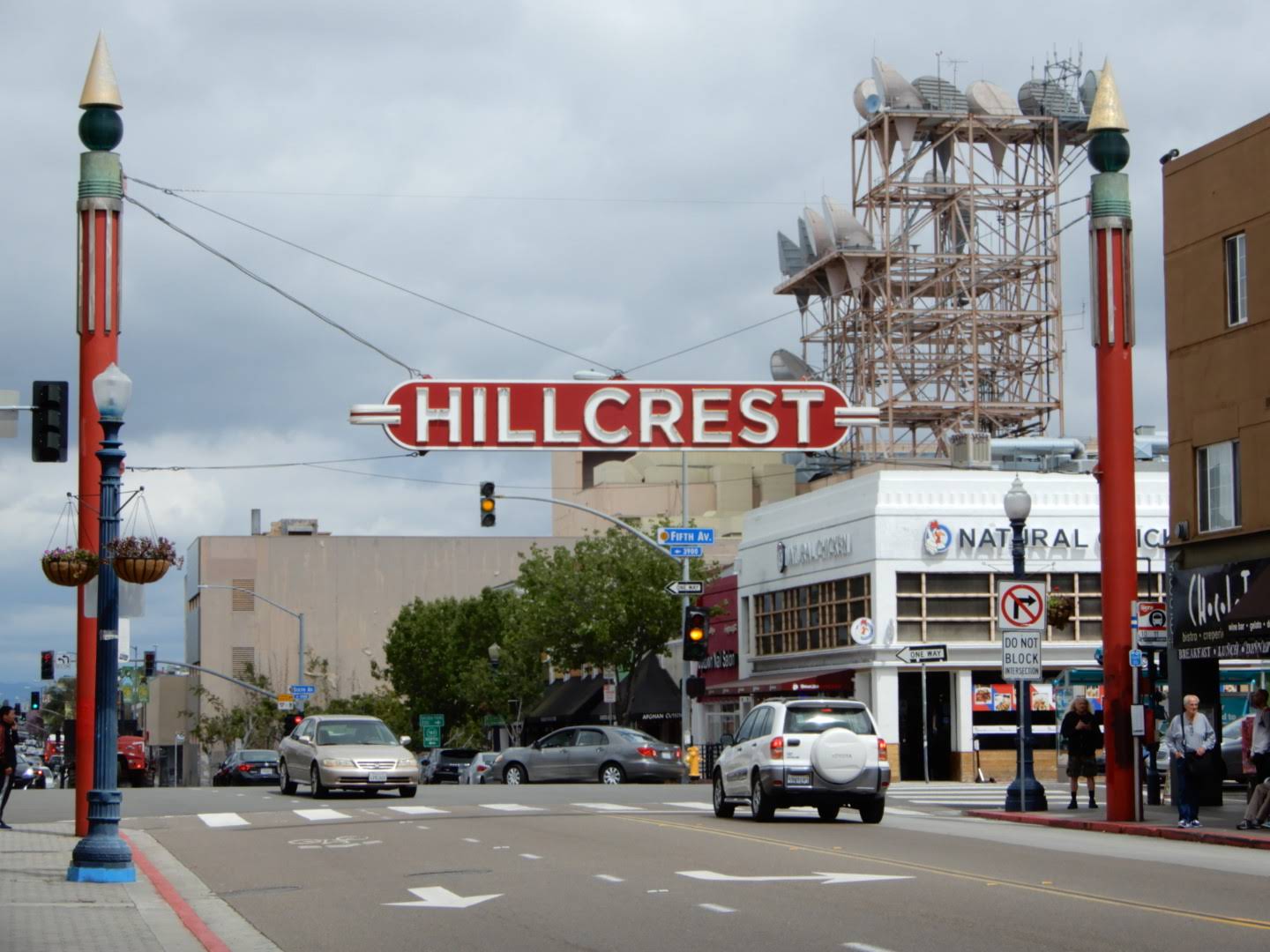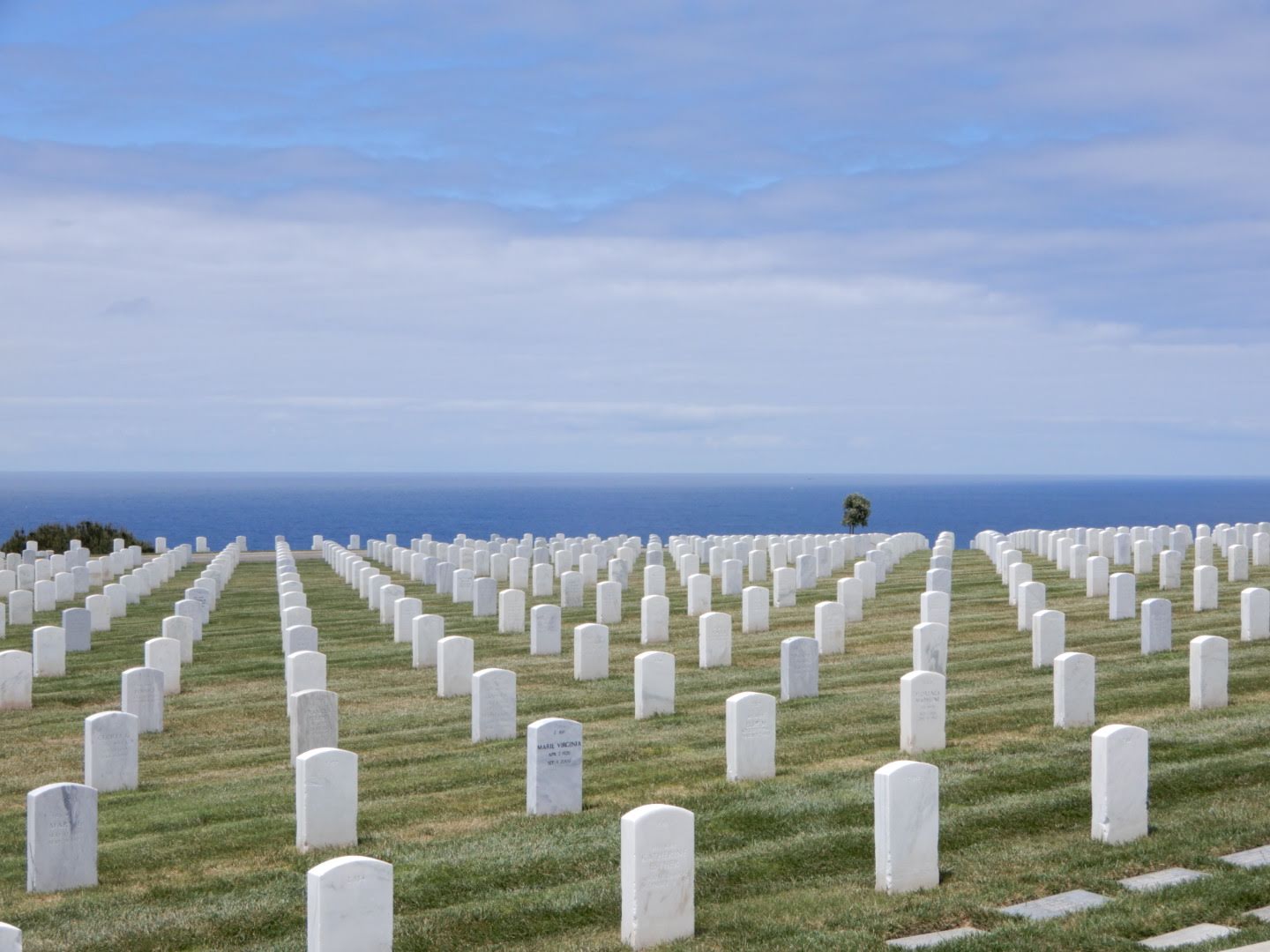 If you are ever in San Diego and staying on Coronado, you should become familiar with the ferry schedule and you should also know that the southern route that leaves from the convention centre is a shorter trip (only five minutes) and seems to leave more often too. Both routes leave from the same place on the Coronado side. Either way unless you are really concerned about getting back to your hotel quickly it seemed like a good option if you want to shave some cost off your accommodations.
Enjoying Sidewalking Victoria? Buy a sticker from the Sidewalk Store!
I think that on my next trip I would want to explore some of the communities closer to the border as I expect it would give you a great flavour of Mexico.
In this trip we also checked out La Jolla, Ocean Beach and Coronado also on a previous trip we visited Mission Beach and Pacific Beach. What are some great areas that I have missed in San Diego and that should be put on a list for next time? Conversely, what are some places near by like Temecula that you would recommend?