Likely due to the fact that we are a capital city and that we are just a little bit older than a lot of other places in the region, we have a great selection of museums despite Victoria's smaller size. I am totally open to having more but overall it is a pretty great collection (On a related note I do think that we could do much better on the art gallery side of things but that is another article…) We have so many museums in the region that I know that there are a few that I haven't visited and there might be a few that you have never even heard of. For many people, one of those forgotten ones is the BC Aviation Museum, yet as far as museums go, it is one of the best ones we have.
To get to the museum you essentially just need to head out to the airport, when you get to the closest roundabout to the airport (with the YYJ sign on it) head north. If you are on your bike you can get on the trail that circles the airport here and if you are driving just keep trying to go north. There is a small sign with a yellow Norseman aircraft on it that marks the driveway (Called Norseman Road).
Sponsor Message: Citified is the most comprehensive resource for researching a new-build home or commercial space in metro Victoria and southern Vancouver Island.
As you come down the driveway (painted like a mini runway… ), you will see a grey blue metal hanger and you may think that it looks pretty small. You then go inside the front door and there is a small entrance and gift shop and it still seems like you may just end up looking at models of planes rather than the real thing. The whole aura is of a little tiny community museum. There are usually a few volunteers standing around the front and after you pay your admission, they will offer you a tour, if this is your first time here definitely take them up on it. Each of them have provided me with information and stories that no matter how many signs you read, it won't compare.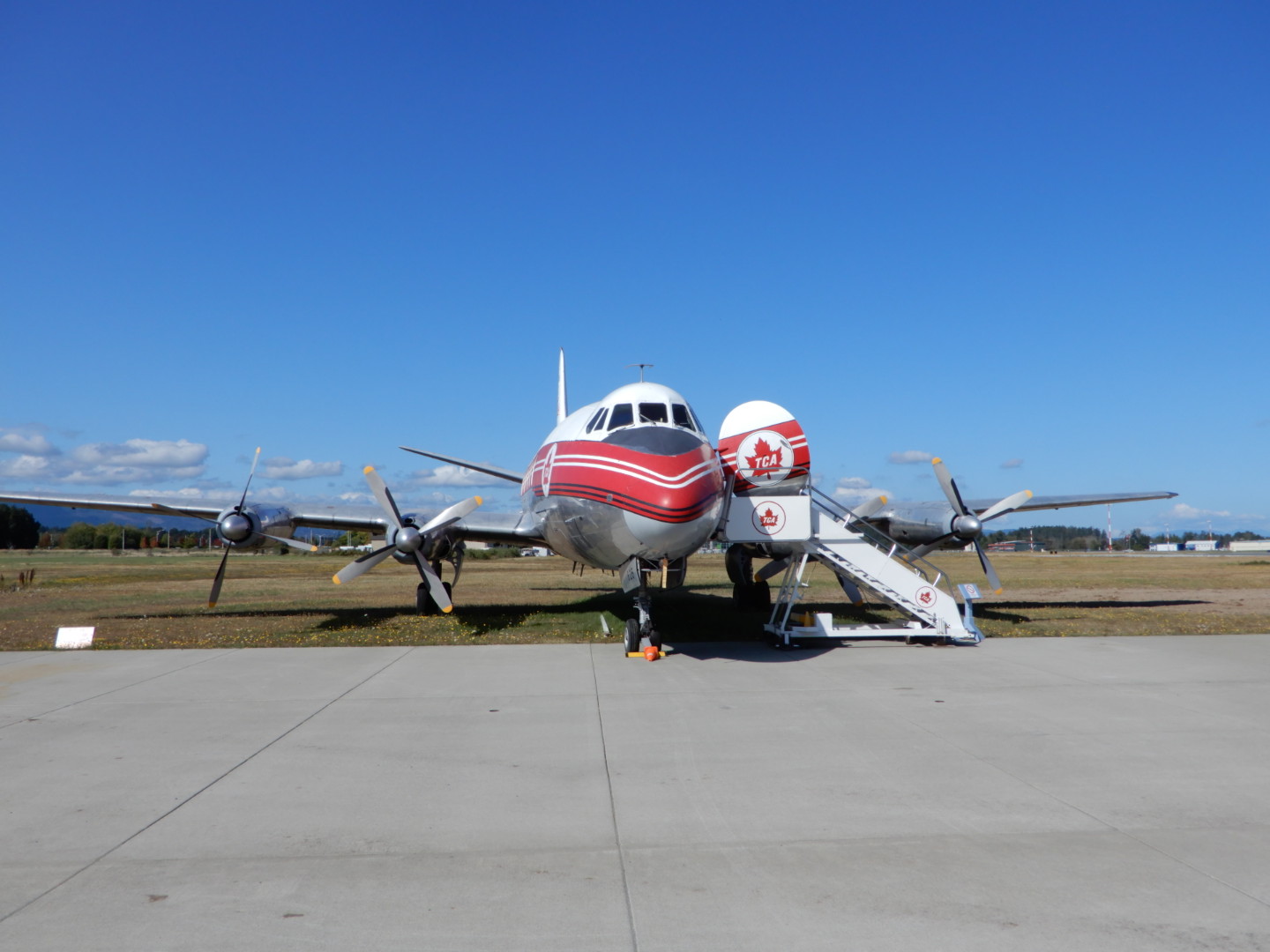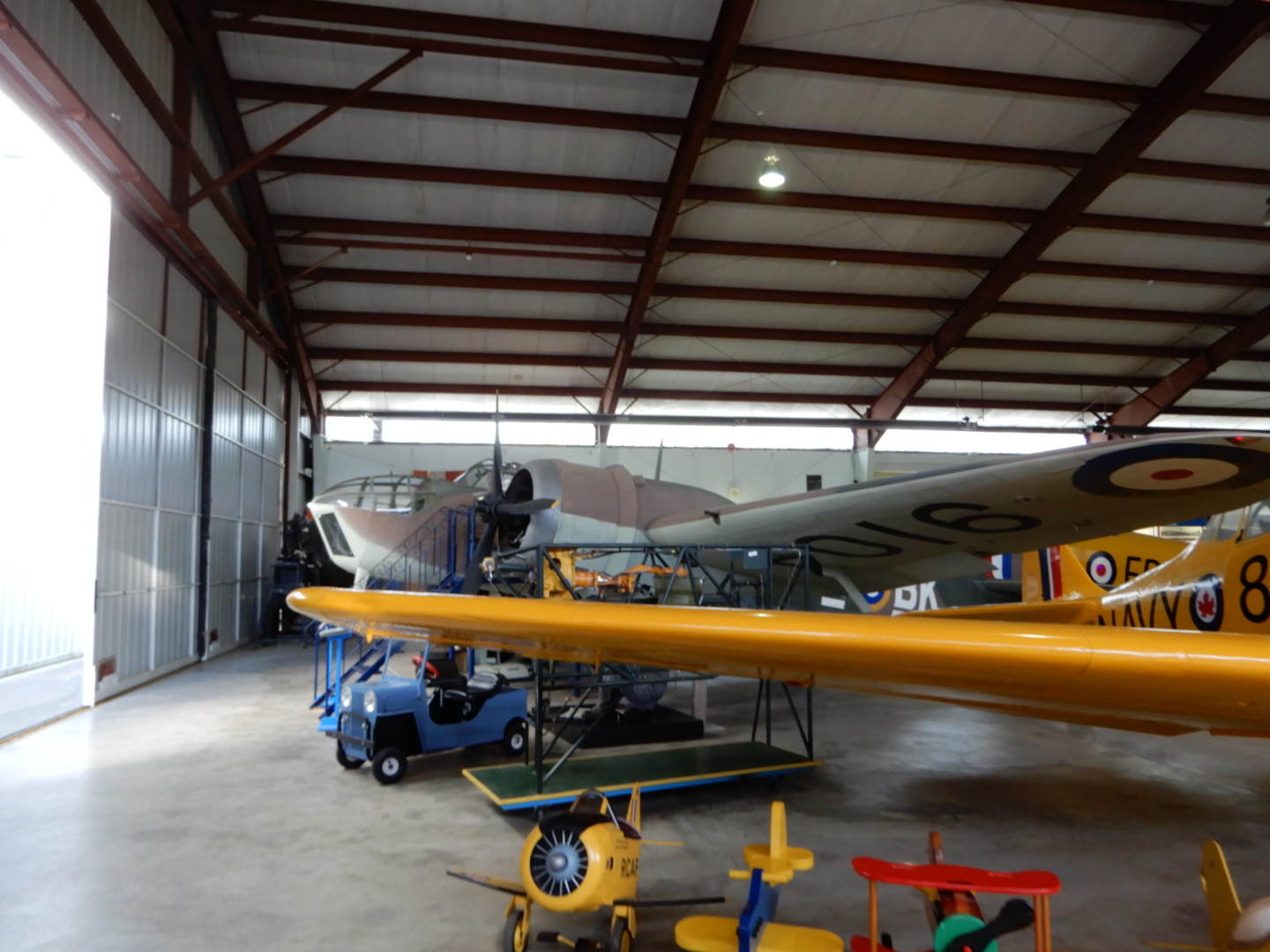 One of the best parts of your visit comes when they open up the one of the two crash doors leading out of the lobby and into the museum. In you go to a well laid out hanger holding at least 15 planes of various sizes. The size is actually surprising and there is a quality to it that is unexpected. There is really a lot to see: with old flight simulators, fighter aircraft from both world wars, and even some examples of planes from the origins of aviation. Even more impressive is that there is a whole other hanger next to this one with another selection of aircraft and that one seems to have filled up as they have moved a couple of the larger aircraft out onto the apron outside of that hanger.
Connected to the first hanger is a smaller hanger where the aircraft restoration work takes place. You sometimes, if your lucky, get taken in there to see whatever project they are working on. Right now the big project is restoring an Avro Lancaster built in 1944. The plan is actually to return it to flight though looking at it in its current condition, I can imagine this will be a long and expensive project. Also connected to the first hanger is a library and an ante room that is focused on the history of the airport at Pat Bay going back to the Second World War. When you visit make sure you find a guide to take you on the Vickers Viscount airliner. It gives you a great sense of what it was like to travel by plane when you still got some legroom. The plane is painted in the Trans-Canada Airlines Livery and is really a beautiful aircraft.
Now for those of us that have been to the Air and Space Museum in Seattle, this museum is going to seem small but that really isn't a fair comparison as that museum is one of the best in the world. Still the BC Aviation Museum has to be one of the best of its kind in Canada, as with a lot of things in Victoria it could be so much better if we dreamt a little bigger. I would love to see the government put some money into a new lobby, gift shop and perhaps an extension to the display area so that they could bring some of those planes that have been squeezed outside back in. If you arrived to a modern entrance with some more light and I think that more tourists might be drawn in by looking at a picture on the website. Actually a smaller start could be a complete upgrade of the website with a focus on drawing people in. I wouldn't want to lose the volunteer spirit of the museum, as that is one of the things that makes it so special, but at the same time I think that if it was polished up just maybe twenty percent it could bring in a larger amount of visitors and hopefully more money to do the restorations.
Enjoying Sidewalking Victoria? Buy a sticker from the Sidewalk Store!
As it is now, it is just a quiet jewel and one of the most underrated and likely under-visited museums on the whole island. If you are out in Sidney or heading out that way, stop in at the museum for a visit, you will definitely not regret it.